We count down our all-time favourite Christmas movies, from silly Santas to shoot-outs in the snow
'Tis the season to be jolly – unless you're being dragged to some awful, syrupy, schmaltzy festive flick. Luckily, we've got the antidote: every film on this list of Christmas movies is guaranteed to charm, entertain and in the odd case terrify. From psycho Santas and home-invading thieves to feelgood fireside frolics, Christmas songs, ice-skating escapades, and enough hot chocolate to waterboard an elf, our cinematic sack is bulging with treats.
Best Christmas movies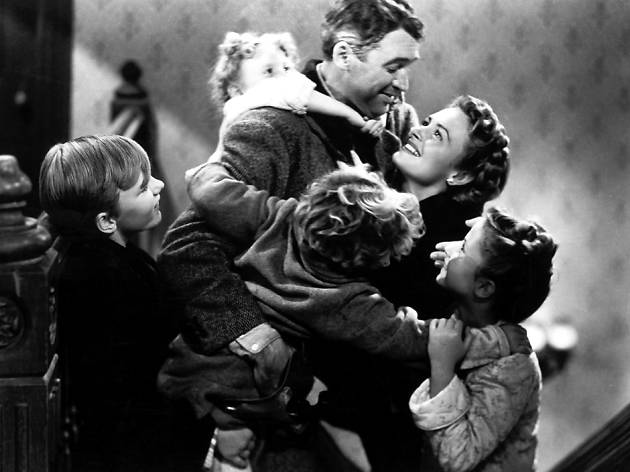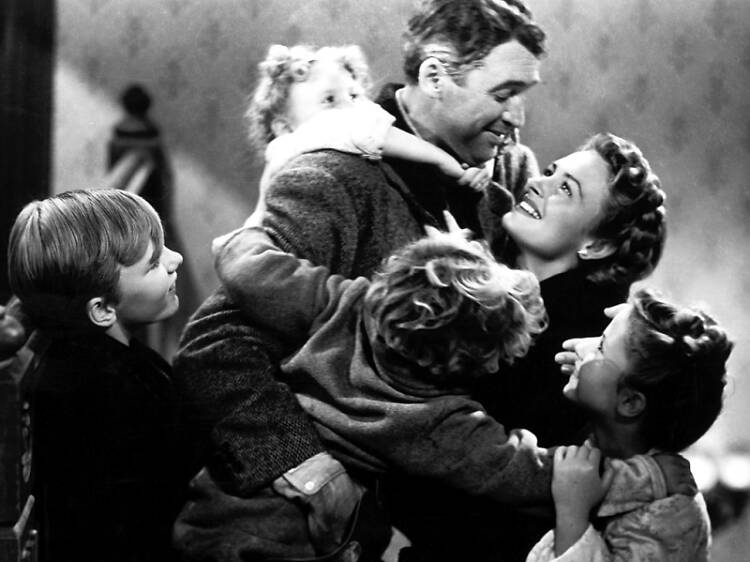 Tinged with magical passages, buckets of good will and an alternate plotline with the disturbing kick of a 'Black Mirror' episode, this tribute to the efforts of a small-town do-gooder (James Stewart, in his most beloved role) cements the idea of Christmas as a time for giving.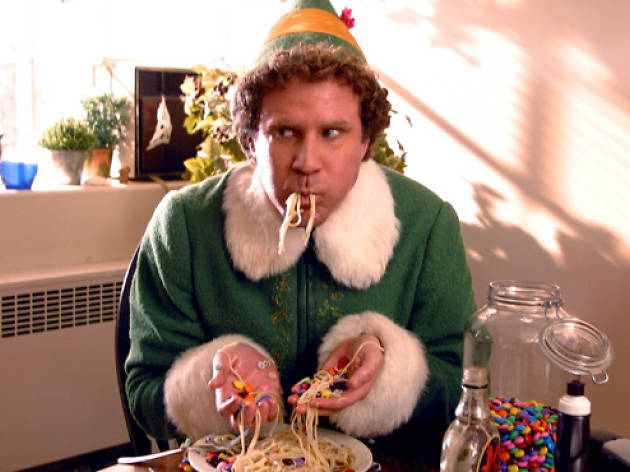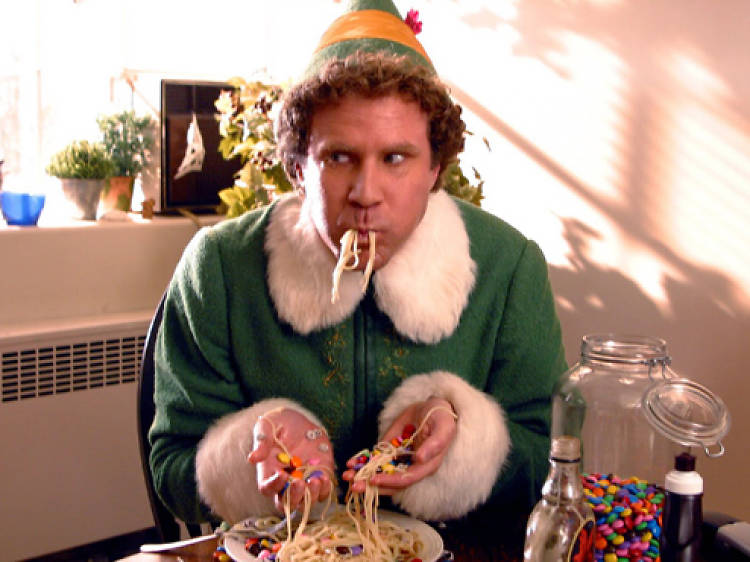 Will Ferrell's overgrown-child persona hilariously complements this comedy about a guileless giant elf searching for his dad in NYC, but the film's focus isn't just on the funny bone. There's an abundance of heart and soul in the way the story cherishes holiday cheer; in a genre that's become generically saccharine, this is one modern Christmas movie that's genuinely sweet.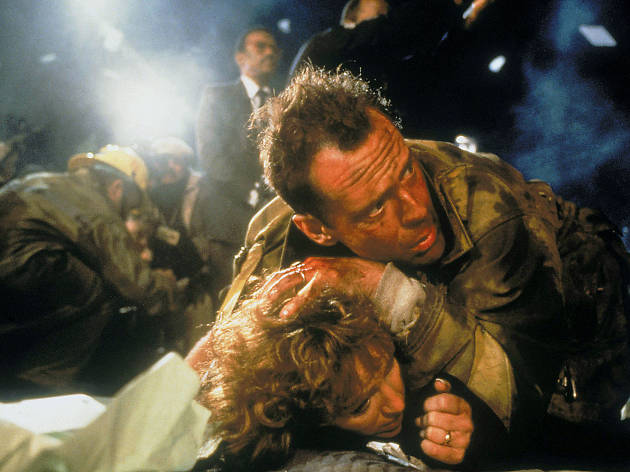 As bad Christmas Eves go, few are worse than the one had by NYC cop John McClane (Bruce Willis), whose reconciliation with his estranged wife in an L.A. skyscraper is interrupted by a bunch of machine-gun-toting terrorists. Filled with killer set pieces and a memorably hissable villain (Alan Rickman), John McTiernan's crowd-pleasing action film is the hard-R gift that keeps on giving.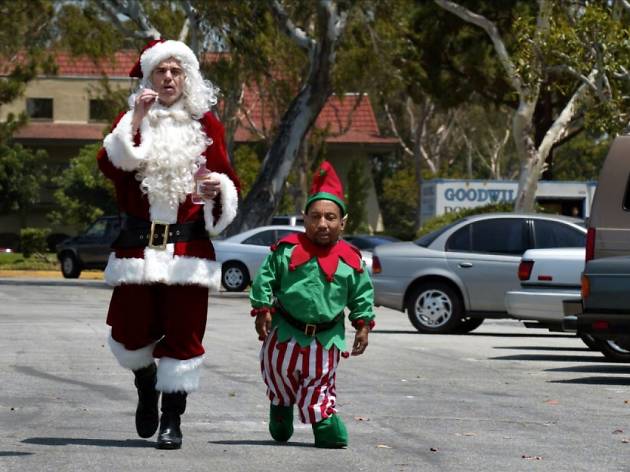 He drinks like a fish, swears like a sailor and the less said about his sexual proclivities the better. Billy Bob Thornton's department-store St Nick is the furthest thing from a saint. The fact that Terry Zwigoff's misanthropic comedy somehow turns this pathetic sad sack into a sympathetic hero – and the movie into a foul-mouthed ode to goodwill to all men – is nothing short of a Christmas miracle.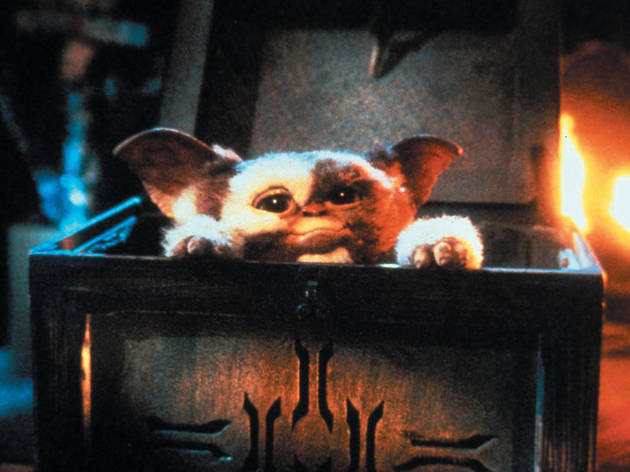 Plenty of Christmas presents come with instructions, yet none are as ominous as the following: Never expose to bright light, never add water and, crucially, never feed after midnight. Joe Dante's horror-comedy turns a well-intentioned gift into a nightmare. Meanwhile, a traumatised Phoebe Cates tells the saddest Christmas story ever.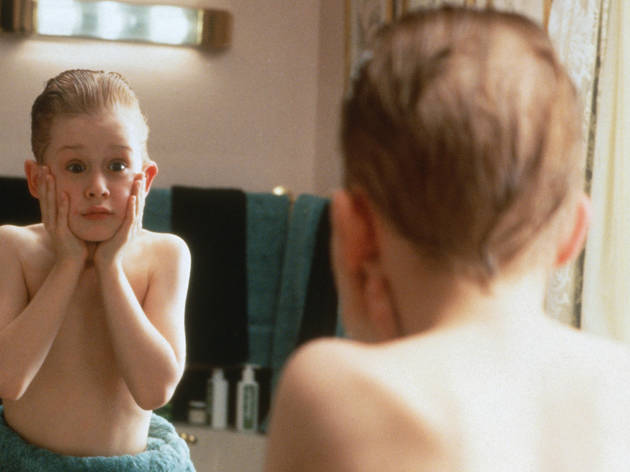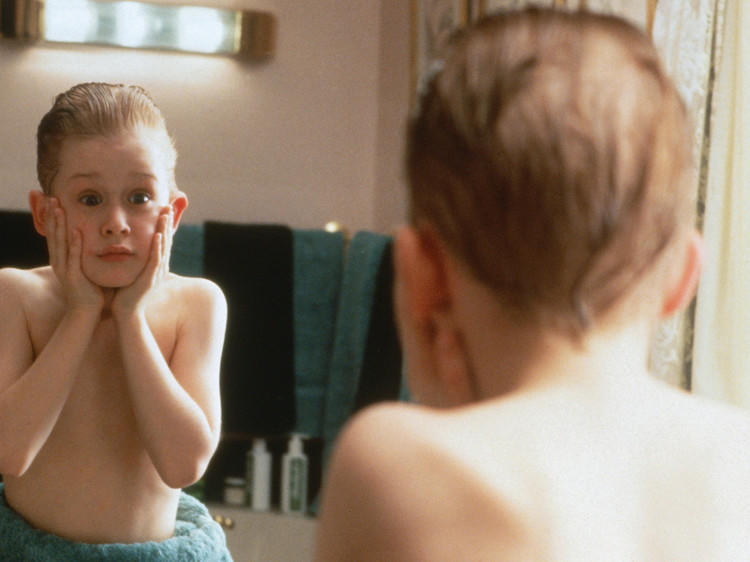 Scripted by John Hughes, this is the film that made adorable moppet Macaulay Culkin a star. It's heavy on the slapstick, but against all odds, a sentimental Christmas streak does shine through, even though Kevin doesn't seem all that upset that his Paris-bound family has accidentally left him behind for the holidays.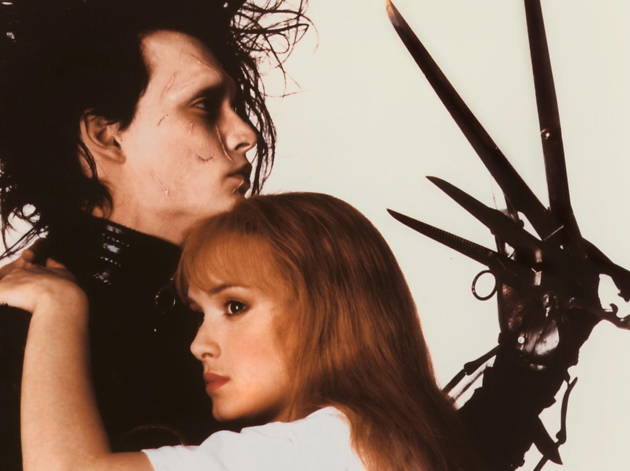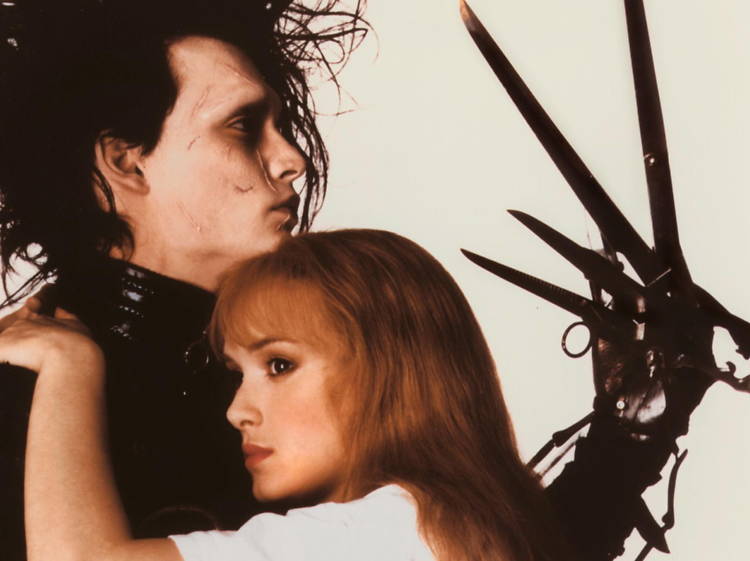 One of the first Johnny Depp performances to suggest he was more than just a set of cheekbones, the actor's gothed-out title character is a study in pain and pathos. Tim Burton's suburban fantasy wouldn't be nearly as touching without Depp's sad-eyed hero at its center – or its context of Christmas, a time of acceptance, charity and Winona Ryder dancing around ice sculptures.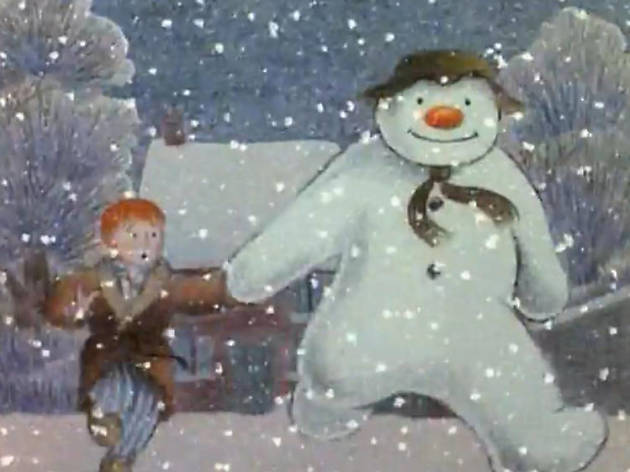 Raymond Briggs's book came to life once a year throughout many childhoods, as the animated film was shown on British TV with religious precision. Nominated for an Oscar, the short film tells of a boy whose snowman magically becomes real – but not forever. Add the haunting song 'Walking In The Air' and you have a true Christmas classic.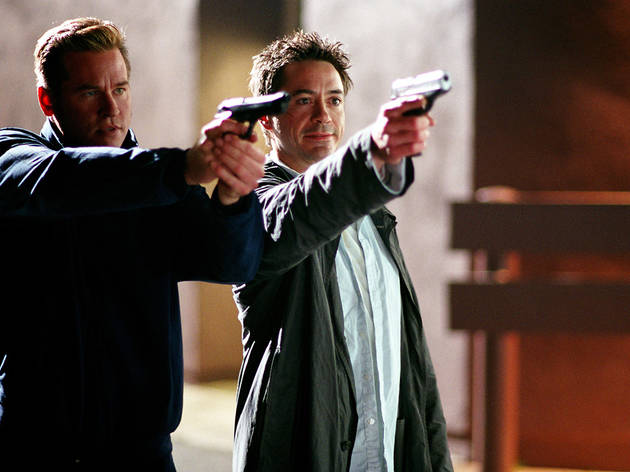 Small-time crook Robert Downey Jr hits Hollywood in this witty crime comedy featuring a memorable turn from Val Kilmer as a private investigator hired to give the wannabe actor background for a role. There are as many complications as belly laughs, while Michelle Monaghan puts in a break-out turn in a sexy Santa costume.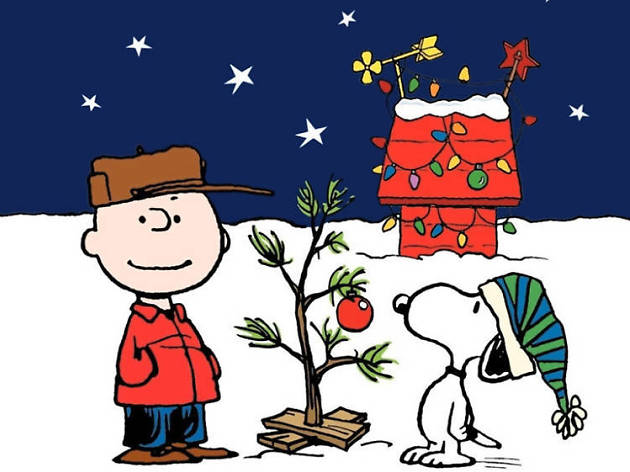 By now as iconic as the story of Kris Kringle himself, this Peanuts-based perennial sends viewers into happy spasms of neck-tipped dancing year after year. Its most lasting achievement is Vince Guaraldi's breezy jazz score – whimsical and lovely like a falling snowflake.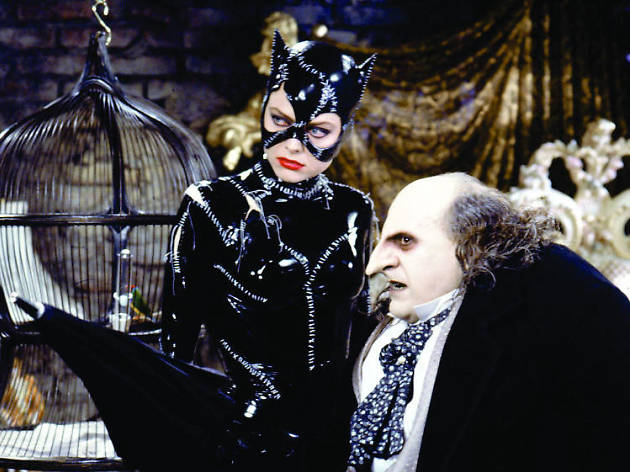 Tim Burton's second stab at the Caped Crusader is actually a slight improvement on his original 1989 blockbuster, mainly due to Michelle Pfeiffer's uncommonly fierce performance as Catwoman (the finest work she's ever done). If you forget, Gotham is dusted with a layer of snow: It's an especially downbeat Christmas.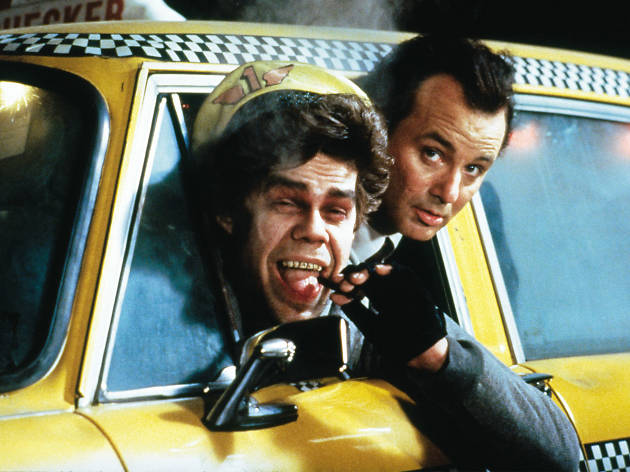 Christmas-themed 'comedies' like 'Fred Claus' not enough of a lobotomy for you? Here's the flabby, smug, overextended SNL skit that made such movies fashionable in the first place. Still, it must be said that Bill Murray is perfectly cast as a smug corporate TV exec in store for some ghostly comeuppance.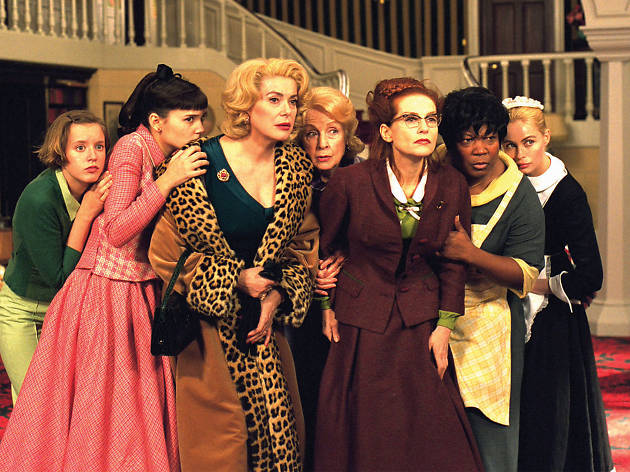 Singing, dancing, over-emoting on Christmas, whatever: When those eight women happen to be Catherine Deneuve, Danielle Darrieux, Isabelle Huppert, Emmanuelle Béart, Virginie Ledoyen, Firmine Richard, Fanny Ardant and Ludivine Sagnier, they're welcome to do whatever they damn well please.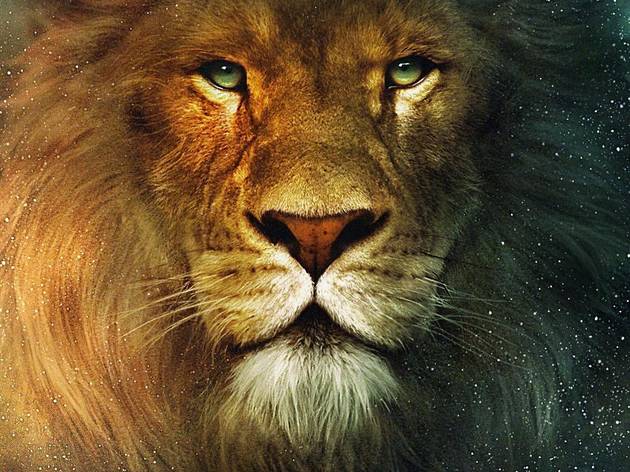 It might be better known these days for SNL's classic "Lazy Sunday" skit ('Pass the chronic – what? – cles of Narnia'), but this snowy Christmas treat based on C.S. Lewis's novel is, indeed, a dreamworld of magic. There's both a Father Christmas and a White Witch, the latter played by Tilda Swinton.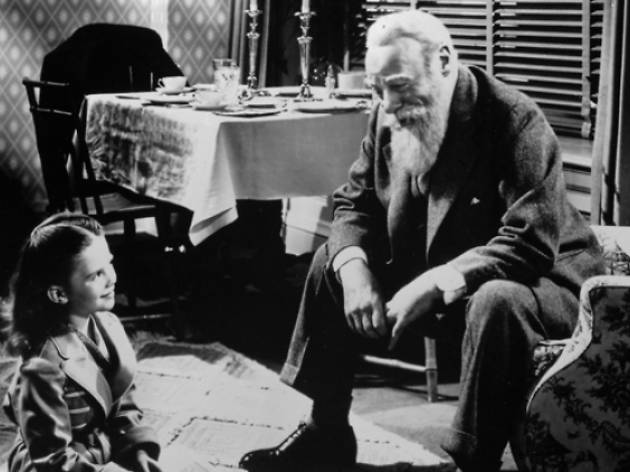 The ultimate in cuddly Christmas afternoon movies, this original stars Edmund Gwenn as Kris Kringle, who must prove he is in fact Santa Claus – not least to a young girl (Natalie Wood) who has lost the true meaning of Christmas.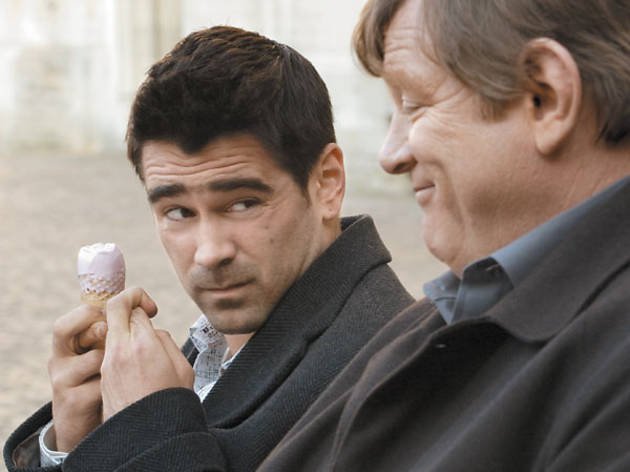 Bruges isn't exactly where hitman Ray (Colin Farrell) was planning to spend the holiday season, but the Belgian town is where he must stay, in the company of his older, wiser counterpart (Brendan Gleeson). The picturesque festive backdrop contrasts neatly with Ray's bored cynicism.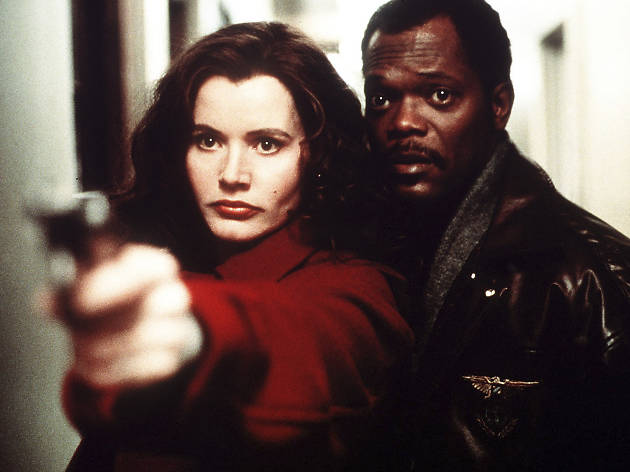 Geena Davis (married to director Renny Harlin at the time) is a suburban housewife who, during the Christmas holidays, gets into a car accident. When she emerges, she remembers she was once an ass-kicking spy. Samuel L. Jackson plays her sidekick, a private investigator helping her remember her past. This one's a fun alternative to the usual festive picks.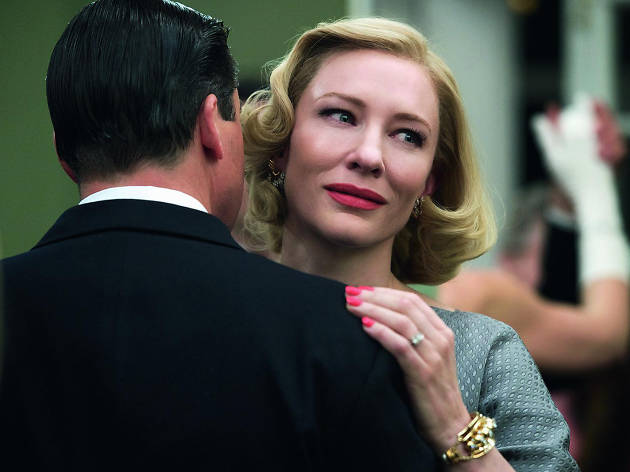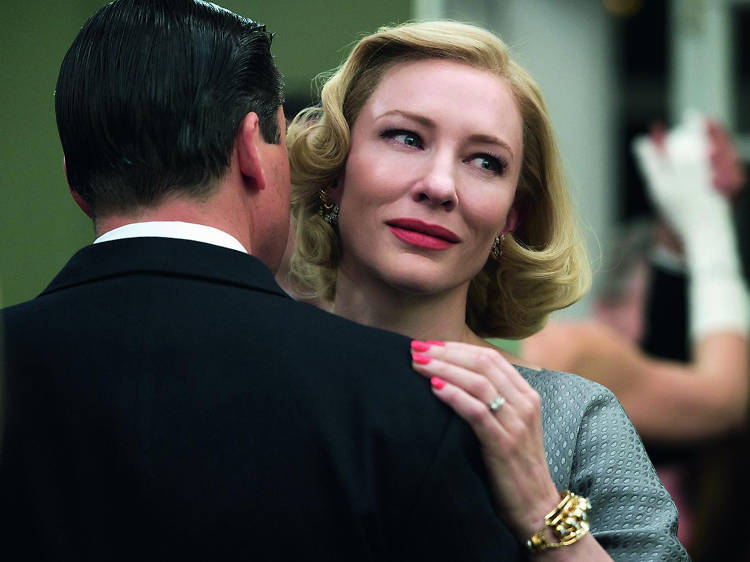 It's already become a Christmas classic for especially forward-thinking families. Working for the first time with material developed by another screenwriter, director Todd Haynes transforms an underappreciated 1952 Patricia Highsmith novel about secret lesbian love into a universal romance. Once you've seen Rooney Mara in a Santa hat, there's no turning back.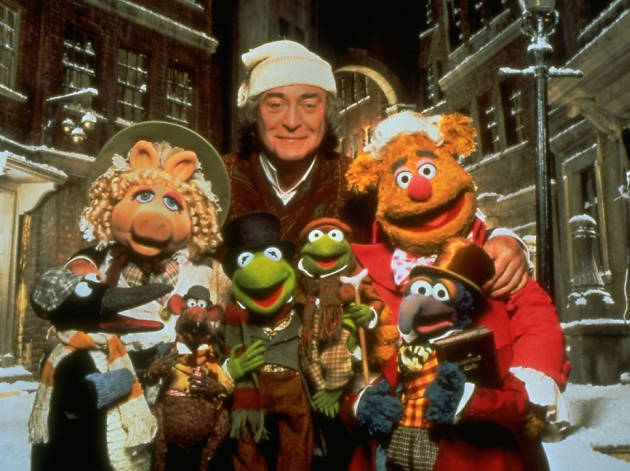 Michael Caine as Scrooge, Gonzo the Great as Charles Dickens, Kermit the Frog as Bob Cratchit – just three of many reasons to love this witty, warm-hearted take on the immortal story. Despite the presence of Muppets, it is (believe it or not) one of the more faithful versions of the book.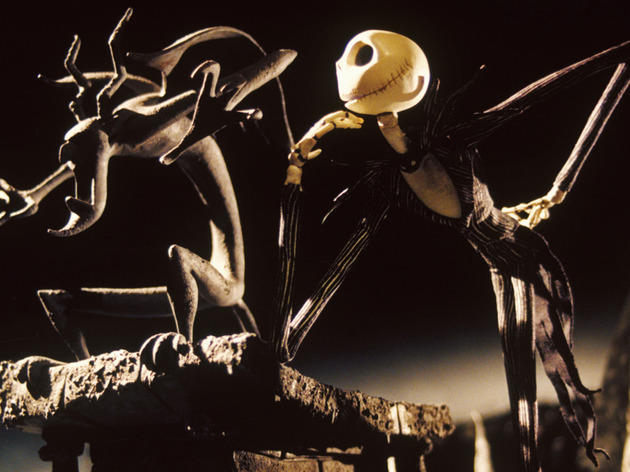 There's something incredibly lovely about first-rate stop-motion work, and this gorgeous musical about a botched Halloween-Christmas merger ranks up there with the old Rankin/Bass Xmas toons. Who else but Tim Burton, the project's patron, could have come up with such appealingly macabre mayhem?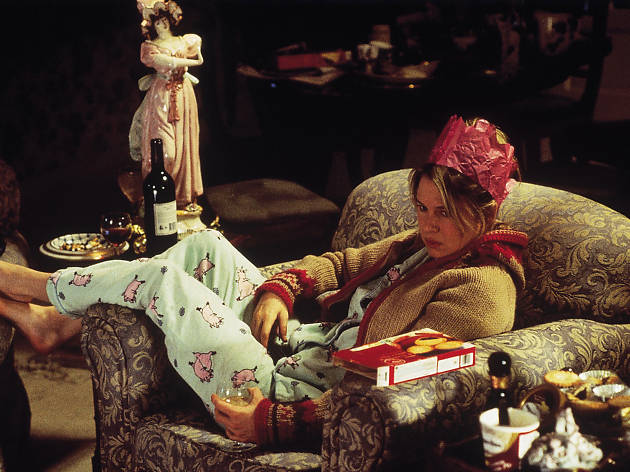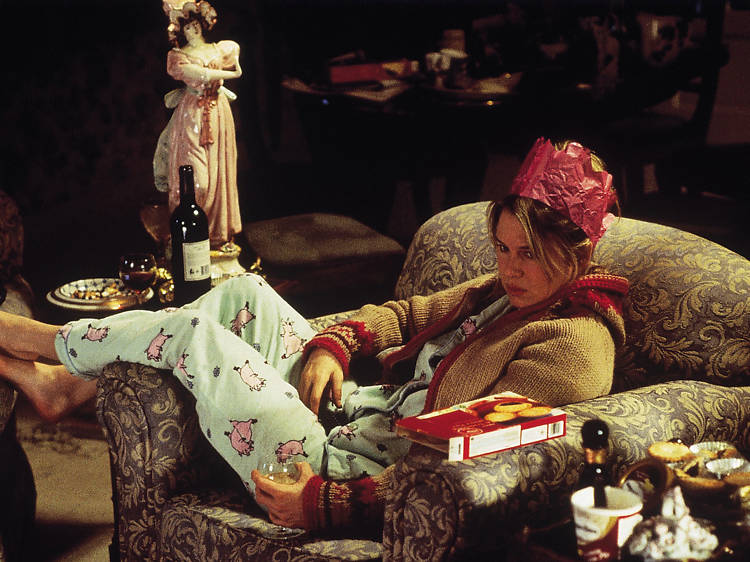 Bridget (Renée Zellweger) thinks she might have met the man of her life (Colin Firth) – but spots him sporting a hideous Christmas jumper. This seasonal wardrobe error plays a pivotal part in the sharp romantic comedy-drama, which also features fellow festive favourite Hugh Grant.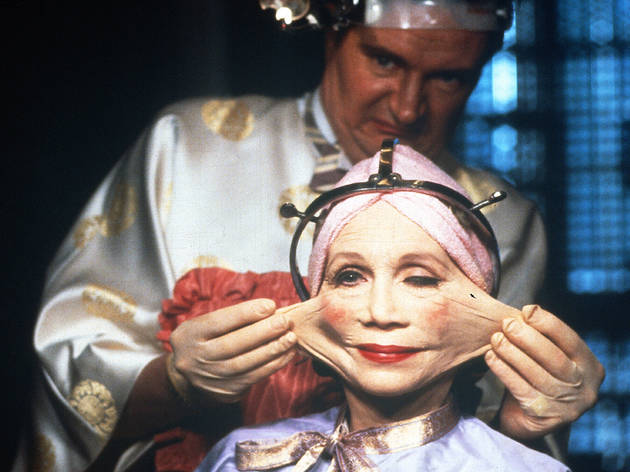 Did you forget that Terry Gilliam's dystopic classic is set around Christmas? Its vision of the future is both hilarious and chilling, blending bits of Monty Python, George Orwell and Harold Pinter into a unique, unforgettable '80s masterpiece. Jonathan Pryce, Robert De Niro and Michael Palin are among the cast.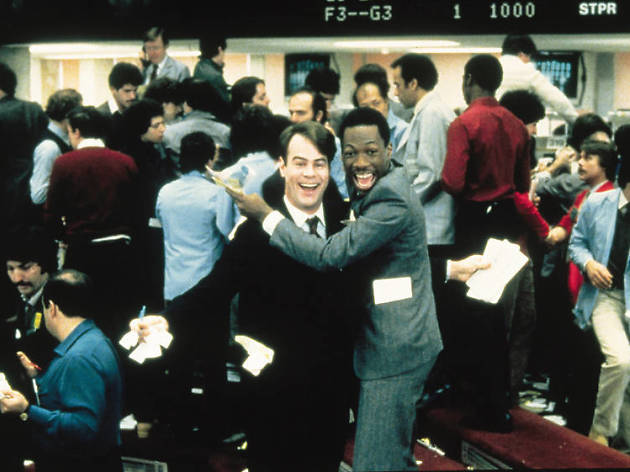 If you're keen to learn the harsh realities of the global economy but can't be bothered to trawl through a textbook, this comic satire should do the trick. Eddie Murphy is the streetwise hustler who switches lives with Dan Aykroyd's preening Wall Street moneybags, only to find himself the victim of a cruel joke played by a pair of vicious aristocrats.
It's Christmas every day for Arthur, son of Santa, in the most recently released entry in our countdown. Sarah Smith's humorous animation sees the clumsy kid leaving the North Pole on a mission, complete with reindeer and comedy elves. James McAvoy and Jim Broadbent provide voices.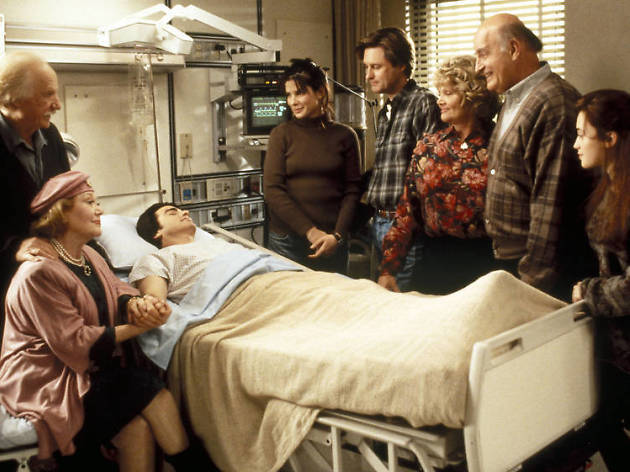 Sandra Bullock is at her most loveable in this smart, thoughtful romcom about a lonely Chicago subway worker who rescues the man of her dreams from an oncoming train only to fall in love with his bad-tempered brother. Witty, sweet and festive, it's the kind of movie Hollywood has always excelled at.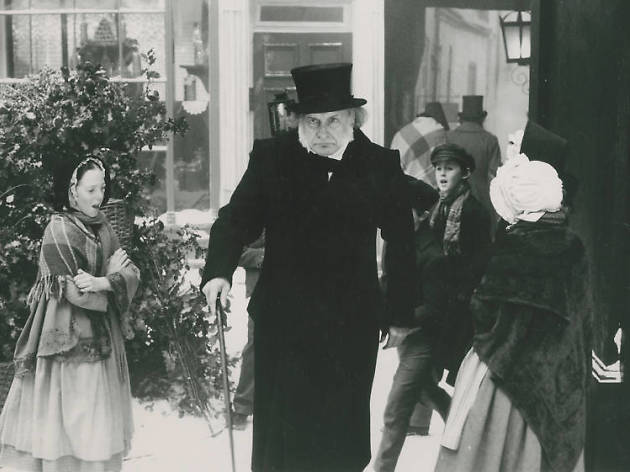 This early version of Charles Dickens's much-told story remains one of the finest, with Reginald Owen as Ebenezer Scrooge and Gene Lockhart as Bob Cratchit. There's something oddly comforting about watching snow fall in black and white.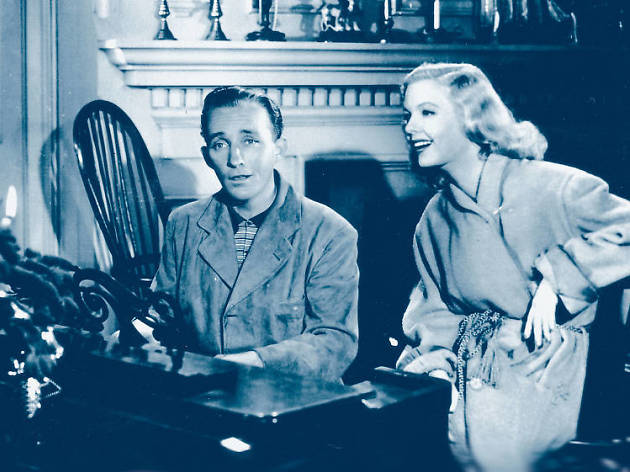 This musical is the ultimate '40s cheerer as Fred Astaire and Bing Crosby sing and dance their way into the ladies' hearts. The set up is pure Broadway: they're a musical troupe who only perform on holidays, from Easter to Christmas. The film scored an Oscar for the now iconic song 'White Christmas'.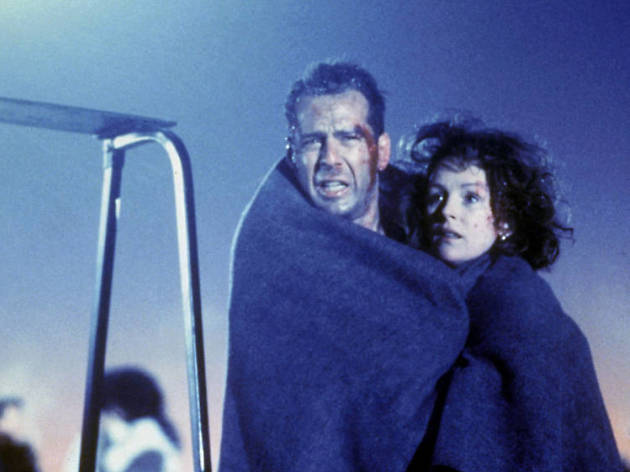 'How could the same shit happen to the same guy twice?' Sure, it's bigger, pricier and more bloated than the one that came before it – but that's what Christmas is all about! Once again, Bruce takes down a terror gang to the tune of twinkly seasonal carols, this time in an airport.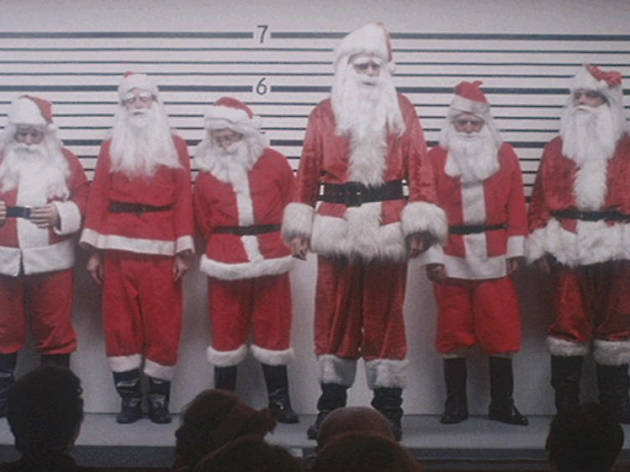 Before 'Silent Night, Deadly Night', there was another horror movie about a psychopath donning a Santa costume and going on a killing spree. This is that movie. John Waters is such a megafan, he even recorded a feature-length commentary for the movie's Blu-ray re-release in 2014.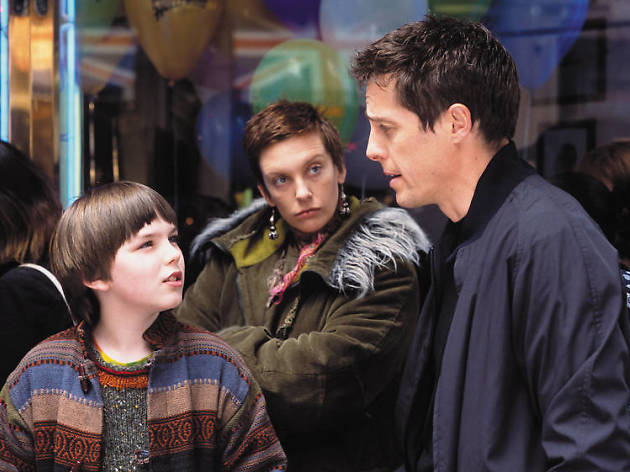 Christmas plays a central part in this charming British comedy: grumpy Will (Hugh Grant) is living off the proceeds of the Christmas song his father wrote, and discovers the value of family Christmases through his friendship with young Marcus (Nicholas Hoult). Not as schmaltzy as it sounds.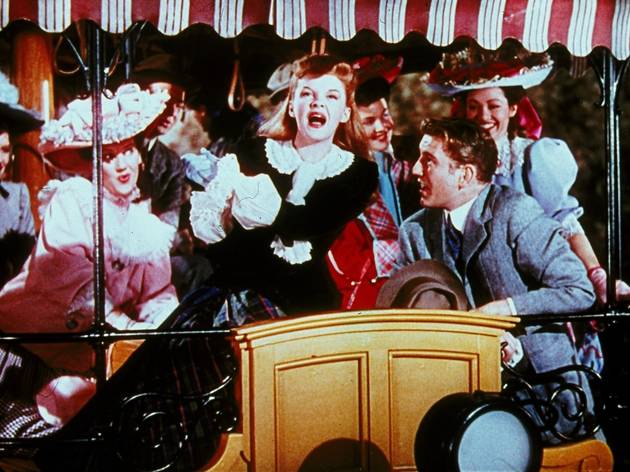 'Have yourself a merry little Christmas,' sang Judy Garland in this cockle-warming musical set against the backdrop of the 1904 World Fair. The breakout song wasn't originally so cheery, but Garland and her co-stars objected to the cynical tone in lyrics such as: 'Have yourself a merry little Christmas / It may be your last / Next year we may all be living in the past.' Cheery.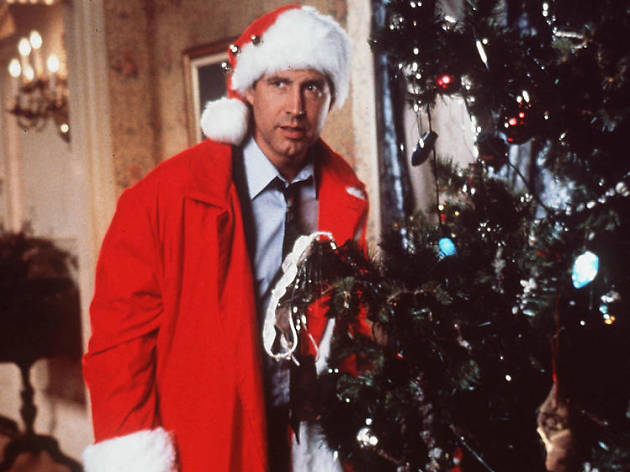 The finest Christmas comedy of them all? Only 'Bad Santa' rivals it for sheer, berserk laughs, as Chevy Chase and his extended family suffer a series of unfortunate, unlikely and often downright gruesome seasonal setbacks. Chevy's madcap speech at the dinner table is an all-time classic.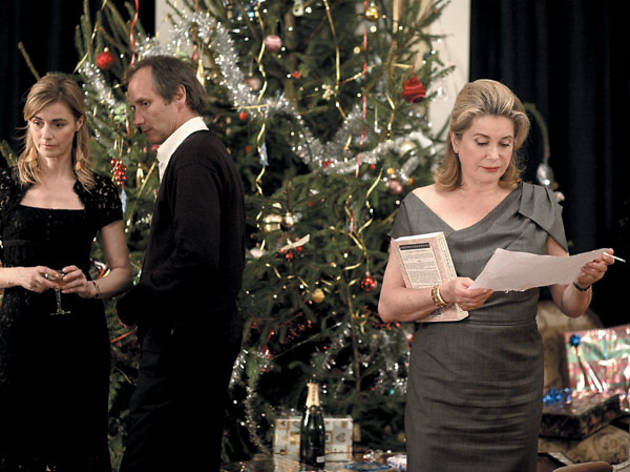 Seething with long-held resentments, an extended French family gathers for the holiday and, as the booze starts to flow, out come the knives. Don't expect figgy pudding and sentiment: Director Arnaud Desplechin is more interested in open wounds. Paradoxically, this is a great film to watch with your clan, who are undoubtedly in a better place.
Laurel and Hardy go family-friendly in this fairytale mash-up featuring characters from the stories of Mother Goose, Little Bo Peep and others. The duo play the Toymaker's Apprentices in this slapstick heartwarmer, which was a Christmas TV favourite throughout the '60s and '70s.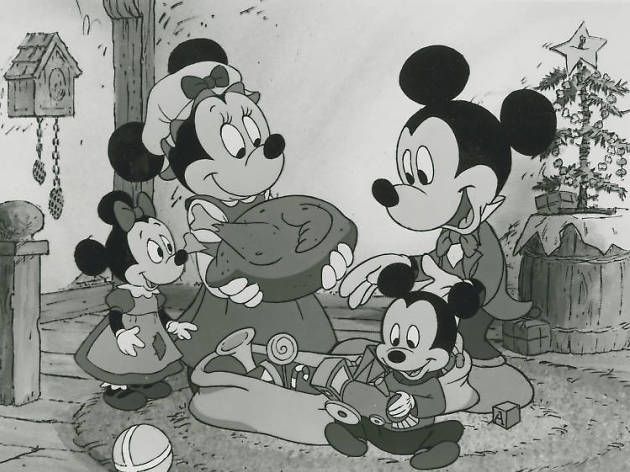 This Oscar-nominated Disney short film casts Mickey as Bob Cratchit and Scrooge McDuck as his selfish boss, while Goofy, Jiminy Cricket and other familiar characters morph into the various ghosts. A nifty blending of Disney favourites with the Dickens classic.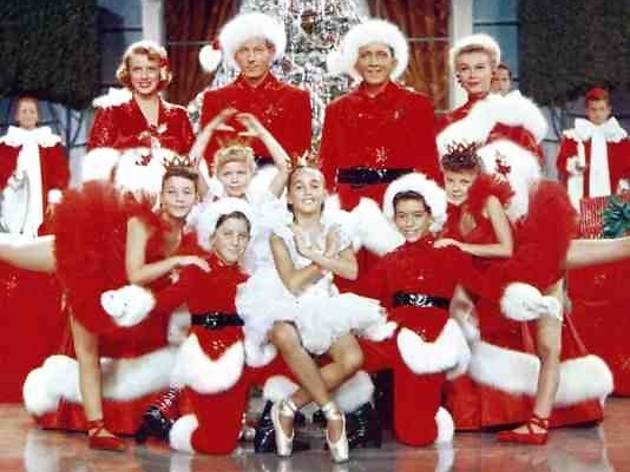 Christmas may have been white, but this time Irving Berlin's musical was in Technicolor. Inspired by 'Holiday Inn', this follow-up could not be more Christmassy if it tried (and try it probably did). Snow, shows and romance all added up to a massive festive box office hit that would run and run on TV.
Old St. Nick kidnapped by outer-space aliens? Who can possibly save Christmas? Maybe child star Pia Zadora. As cult movies go, this one's definitely Z-grade, but just try telling that to the misty-eyed sci-fi fan who's moved at the sight of aliens dropping their warlike ways and getting into the holiday spirit.
The holiday season sees an influx of spirits to New York City, so who you gonna call? This sequel may not have wowed like its predecessor but it reunited the charming cast in a suitably festive setting. Who can resist the Ghostbusters charging around in Santa hats, eh?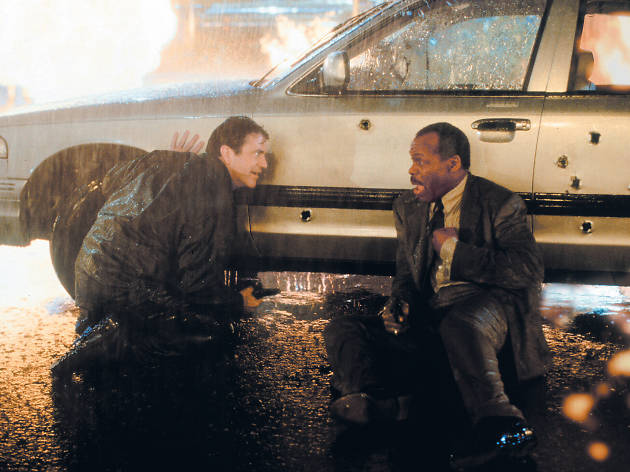 All hail Shane Black, the king of the fast-quipping buddy comedy-thriller, and a man who seems incapable of writing a screenplay without somehow involving Christmas. We'll meet him again later in our list, but this is where it all started: with two bickering cops on a mission to take down drug dealers. At Christmas.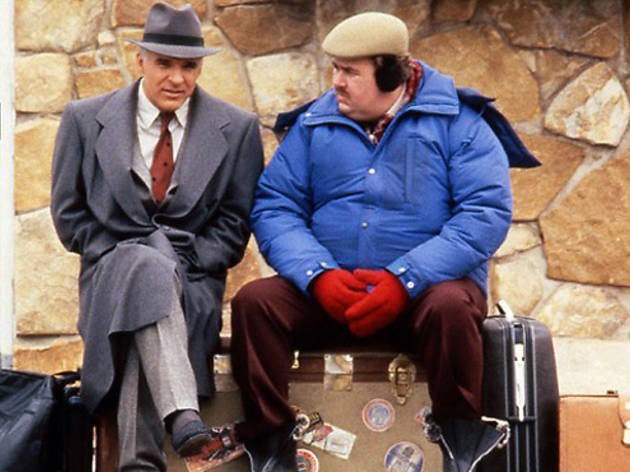 It's a classic formula: two guys are thrown together on an impromptu road trip. They hate each other on sight but gradually build up a grudging respect. Thanks to career-peak turns from Steve Martin and John Candy, John Hughes's home-for-the-holidays comedy starts out funny, and gradually becomes intensely, brilliantly moving.
41. Eyes Wide Shut (1999)
Better known for its orgies and Cruise-on-Kidman psychodrama, Stanley Kubrick's final film is also, distinctly, a perverse Christmas tale. Tinseled trees dot several interiors, the whole plot is about wish fulfillment and the last scene takes place in a toy store.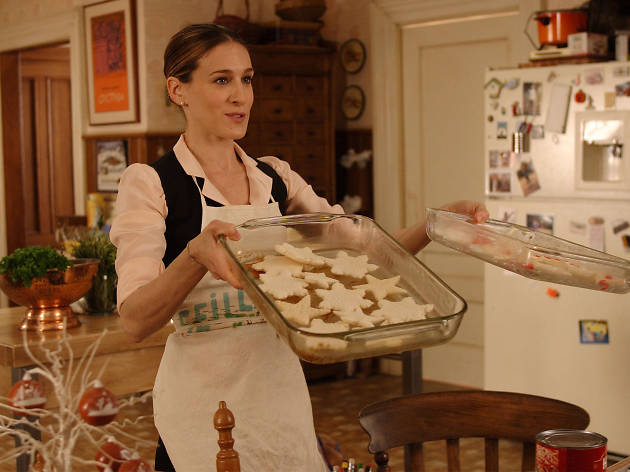 Sarah Jessica Parker, Claire Danes and Rachel McAdams star in this American comedy-drama about an uptight guest (Parker) in the liberal Stone household, where matriarch Diane Keaton rules supreme. Watchable Christmas fluff.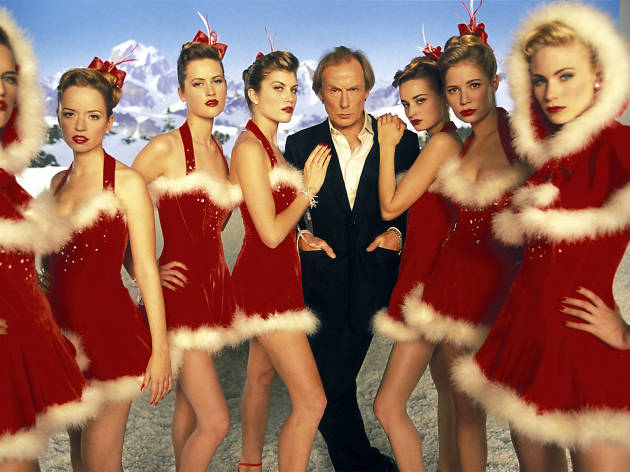 This is either unbearable schmaltz or a festive heart-warmer, depending on who you ask. Love is certainly all around in this ensemble comedy-drama set in the holiday season: even a school nativity play is an opportunity for romance. Comic standouts include Bill Nighy as an ageing rock legend who's reduced to competing in the race to land a Christmas Number One.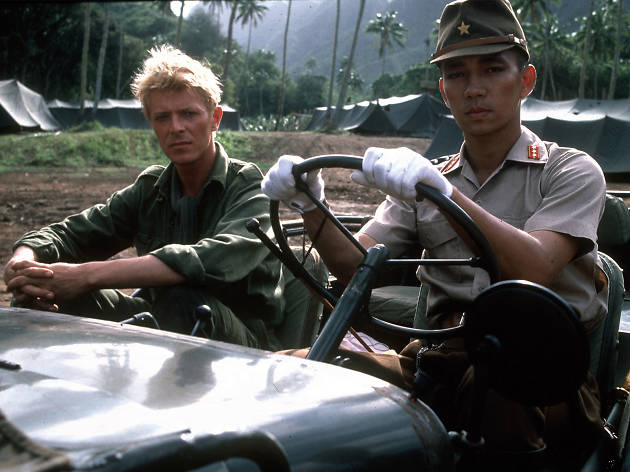 A Japanese prisoner of war camp is the less than festive setting for this David Bowie-starrer in which an eventful Christmas Eve has an impact on both prisoners and guards. One to make you feel grateful for your Christmas turkey.
45. Black Christmas (1974)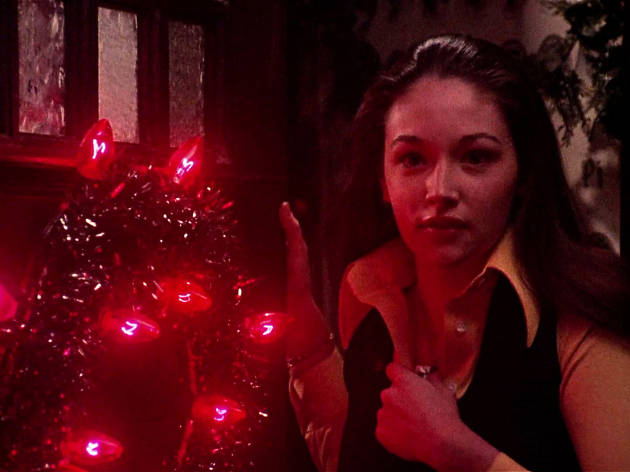 An early slasher with an undeniable impact on future landmarks like 'Halloween' and 'Friday the 13th', this cult essential takes place on a snowy college campus where sorority sisters find themselves targeted by a creep who lives in the attic. The mood is icy and ominous; it doesn't lift even after you turn on the lights and warm the eggnog.
46. Christmas in Connecticut (1945)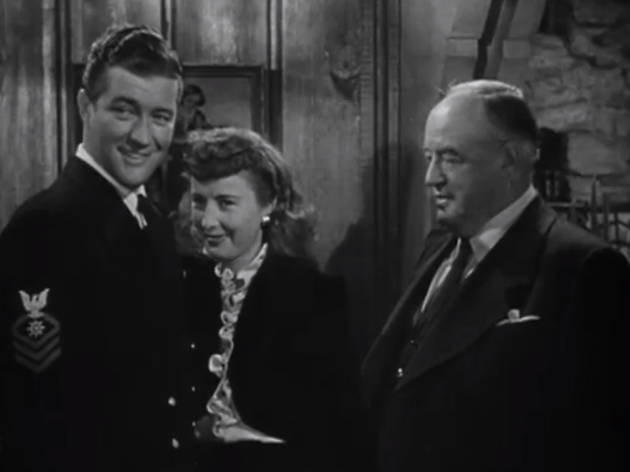 Loved for her columns about her wholesome husband and family in Connecticut, Elizabeth (Barbara Stanwyck) is actually a single New Yorker. When asked to host a Christmas dinner by her boss, she must head to Connecticut and keep up the pretence. Romantic complications follow.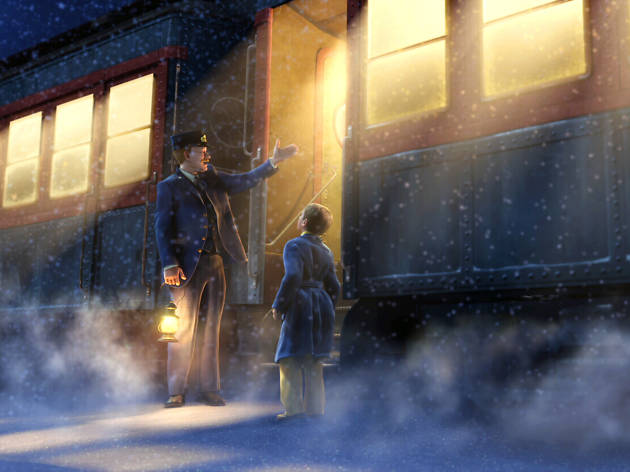 Robert Zemeckis sprinkled his family-friendly magic on this performance-capture animation starring Tom Hanks in multiple roles, including narrator, train conductor and Santa Claus. This one ticks a lot of boxes for Christmas fanatics, including reindeer, elves and a whole heap of snow.
48. Rudolph the Red-Nosed Reindeer (1964)
A television special, sure, but one that's impossible not to include, Rankin/Bass's stop-motion adventure wrings tears from nostalgic adults and wonderment from even the youngest viewers. The island of misfit toys will make your wrapping-paper-strewn floor seem like magical terrain.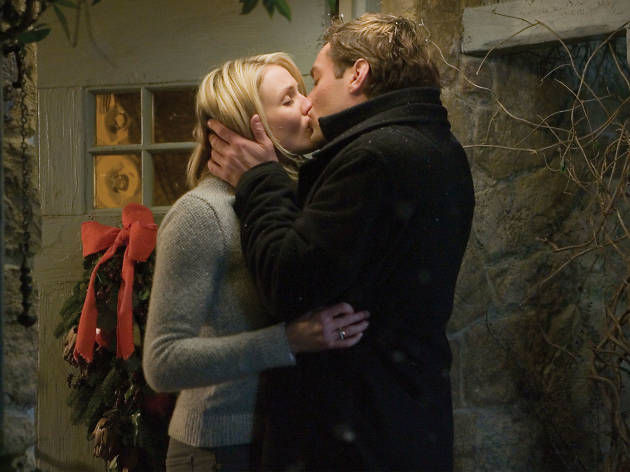 Cameron Diaz romancing Jude Law in a cutesy country cottage should spell pass-the-sick-bucket, but there's something unbearably lovely about this festive comedy. It doesn't hurt that the LA-set secondary plot features Kate Winslet on peak form and Jack Black at his most adorably goofy.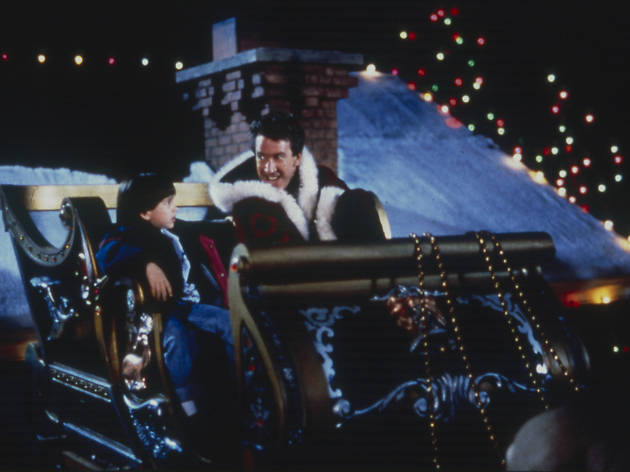 Tim Allen stars in this festive comedy about an ordinary man who must step into Santa's shoes after an accident. A trip to the North Pole follows, along with various comic scenarios as he physically morphs into Santa in front of his disbelieving ex-wife (Wendy Crewson).